Mech Creature 01

This week I began 3D modeling our first mechanical creature (currently unnamed). This creature will be of the type Mechanical-Passive. In the future, this unit can be destroyed for resources or hacked and controlled remotely for surveillance purposes. This functionality is a long ways off, but we do have some really fucking cool stuff planned for the creatures that will inhabit our worlds. :)
Building
The building system still needs a lot of work but for now it's in a good spot. The multiplayer aspect makes it challenging to keep everything synced between clients and the server.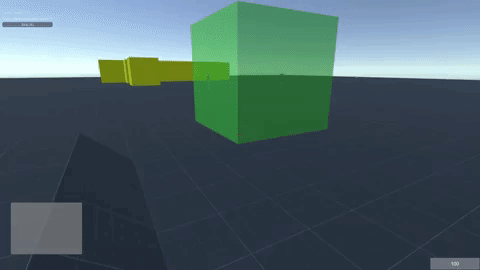 Inventory
The UI still needs a lot of work but the core inventory functionality is all in place. We are still working on details like splitting stacks, dropping items, and the hotbar needs to be created but we've gotten started and will hopefully have more to report next week.
Soundtrack
This week we made incredible progress on the soundtrack. I'm only going to tease one of the new tracks being worked on but our sound guy is really killing it and is currently well ahead of schedule!
Click here
to check out another WIP ambient track.

This week we..


Debugged the building system
Created a functional player inventory system
Added networked AI functionality and spawning system
Added in-game chat and player names

Next week we are..
Adding the first utility building (more details next week)
Improve and expand the player inventory system
Improve and expand AI behavior and combat
Add minable resources
Game Showcase

Tomorrow we will be presenting at the
Indie Dev Club
in Los Angeles! Expedition is still very early in development but we are excited to get it out there and start getting feedback from everyone we can. :)