New Player Model

This astronaut is not an original asset but it is a nice placeholder we will be using for awhile. It also helps with the consistency of building environments set on alien planet.
New Resource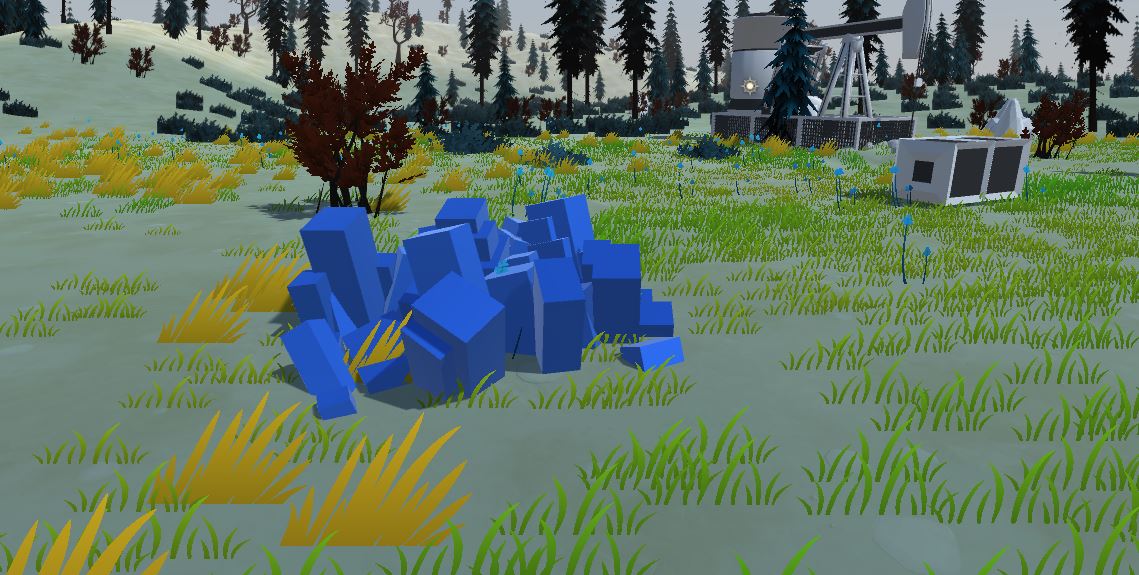 Cobalt
is our new blue resource added this week! Cobalt's main use will be to produce batteries that will be used to store power for the colony and eventually for constructing robots.
Oil Pumpjack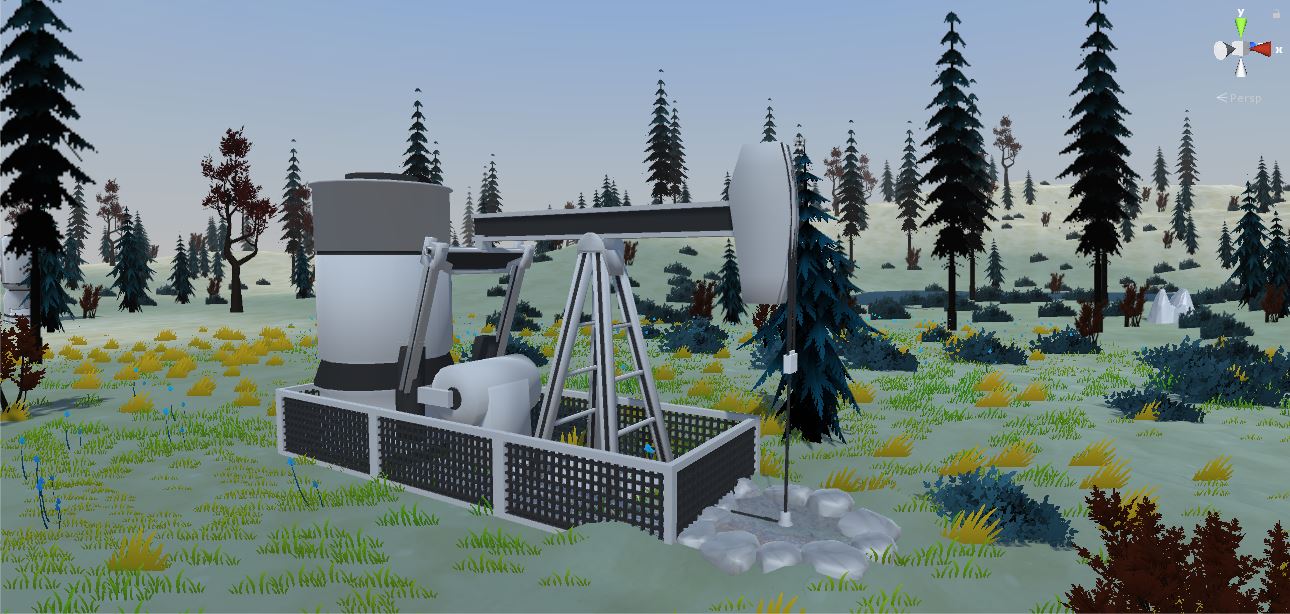 The Pumpjack is our automated mining machinery used to gather
crude oil
. It is similar in function to the Mining Drill shown off in last week's
devblog
.
Combat

Huge functionality improvements have been made to combat this week. A complete reload system, ammo count, dry fire sound effect, and more were added. Animations are still lacking so visuals like reloading and recoil kick are not in yet, but will be added soon.
Hunger/Thirst

The UI for hunger and thirst were also added this week, once we get food items into the game then we will setup a system so that there will be effects related to change in hunger and thirst levels.
This week we..
Added a new player model
Added an oil drill
Added Cobalt as a natural resource
Added a lot of functionality to the combat system
Debugged player respawns

Next week we are..
Finishing the crafting system
Reworking the item and container system
Adding functional chests to store items in
Starting work on a new biome
Adding our first biological creature
Continuing work on the building system & 3D models
Follow our progress on
Twitter
!! We will begin posting more mid-week progress reports now that development is ramping up!
(All visuals shown are temporary assets that will be modified & improved)