WELCOME TO WEEK 6!
Meet Bicetta

Bicetta is our first hostile biological creature! This one has been in the works for about 2 weeks now and we are thrilled with how the model turned out. Next we are adding textures and custom attack behaviors.
New Biome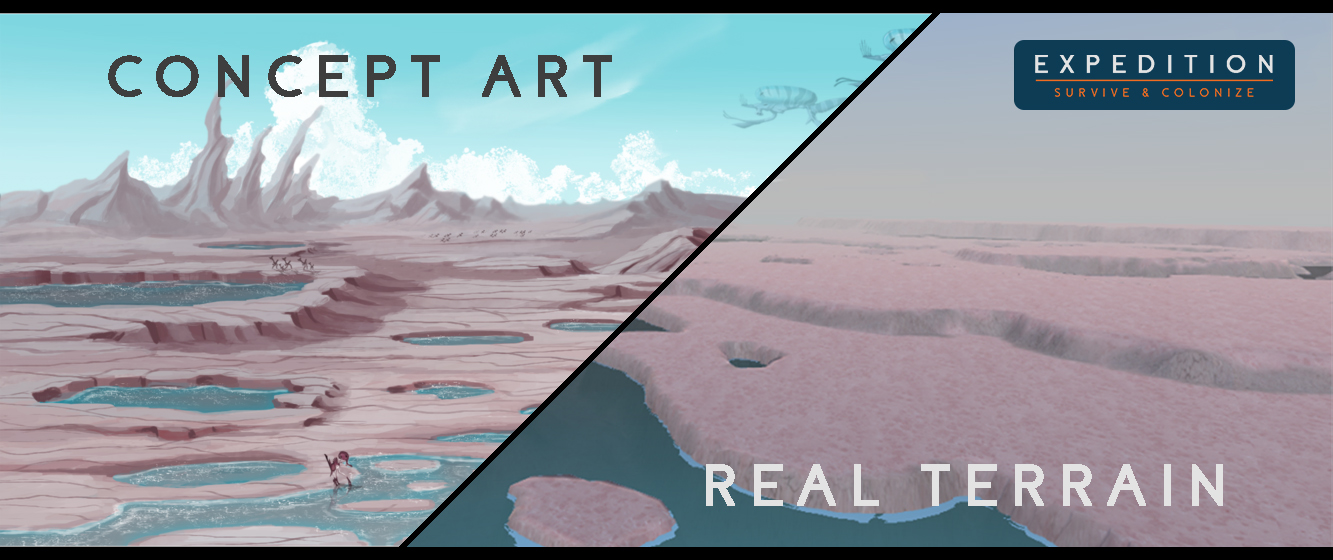 The
Wasteland
is our first biome that will exist on the fringe of the map! Soon we are adding more details, resources, and plant-life to this environment.
Inventory/Crafting

Sadly, we still aren't in a position to show off the crafting and inventory systems in action. We are taking our time on this because we want to get it right. It's taking a lot of time but unexpected delays are part of game dev and we'll get it working how we want it to soon enough. :)
This week we..
Continued work on item and container system
Added chests to store items in
Start work on the new Wasteland biome

Next week we are..
NOT adding additional content. We are taking the whole week for debugging all current systems that need work. This will allow us to build a solid foundation to work on top of. Instead of making something to the point where it functions we are going to keep improving the code until it does everything we will need from it.

Short term pain, long term gain