PUBLIC TEST INCOMING!!


We will be releasing our first pre-alpha build next week! If you are interested in trying out our game
for free
next week, please follow us on
Twitter
and join our
Discord
for more information and to be notified when it goes live on Saturday. This will be a pre-alpha build so expect bugs, but we will be doing our best to make it ready to go for testing. We are super excited to get Expedition out there!
Map Update
The map is really coming together now and each biome has a terrain that roughly captures the style we are going for. Moving forward, our focus is to spend more time detailing smaller areas of the environment and filling the world with more content.
Desert Biome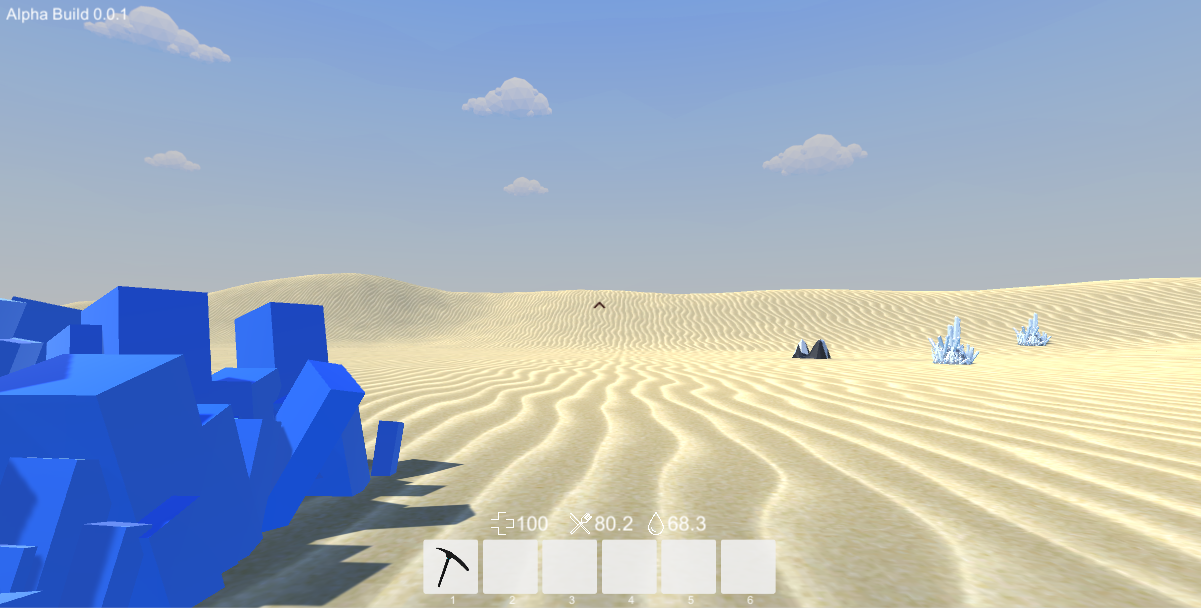 We scrapped the idea of making a woodland biome on the far west area of the map and decided to make a desert instead. The sand dunes are a simple start to what will become a detailed and interesting area to explore.
We also added spawns throughout the whole map that players and resources will spawn from at random.
Float Like A Butterfly, Sting Like a...

Bumblebee is our newest hostile mob in the world. We are super excited by the design of this guy and will continue working on him this week to hopefully have him in the air by next devblog.
Woohoo, Overtime!
This week we put in an estimated 120 hours of work! This was once again a super productive week for us. It may not seem like a lot, but for a team our size, it really is.
Guns (
check out this gif
)
Added muzzle flash
Added bullet impacts
Added recoil
Added ammo counter
Added sound effects
Still needs animations
This week we..
Put in work on inventory and crafting systems
Synced those damn chests across network
Added Desert environment
Added gun functionality
Added sound effects to player actions
Next week we are..
Bug smashing
Adding menu options
Fixing up all UI elements
Upgrading the Lavalakes
Adding buildings
Expanding AI behavior